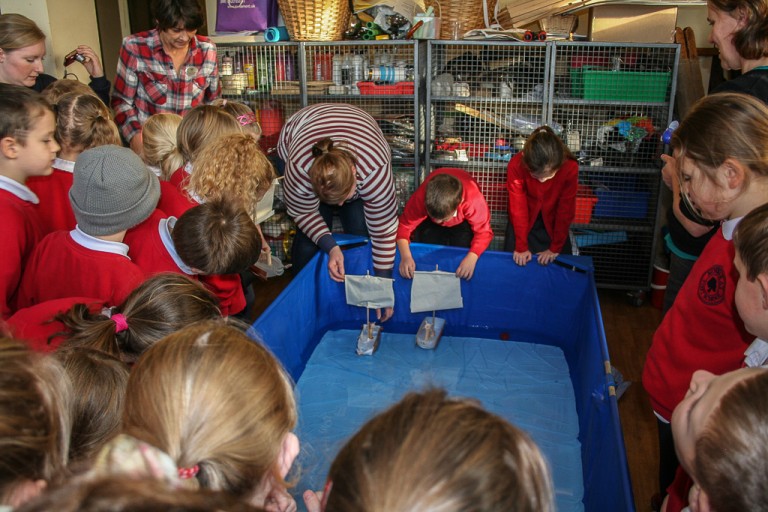 Museums and archives around the North East of England have collections of shipbuilding documents, models, artifacts and oral histories. You might also like to take a walk along the river where the shipyards used to be, and to use the oral histories and videos on this site to help you imagine the sounds, smells and sights of shipbuilding.
The Blyth Tall Ship project runs sessions for children and young adults.
Northumberland Archives has a range of resources, including oral histories, about shipbuilding and the port of Blyth. They also have a collection of oral history interviews with people who were evacuated from shipbuilding areas during the Second World War.
Tyne and Wear Archives and Museums (TWAM) has an internationally recognised shipbuilding archive. They have incorporated some oral history into their displays at the Discovery Museum and Segedunum Roman Fort (which is right next to the old Swan Hunter yard). Those museums are great places to visit to learn more about the North East's shipbuilding heritage.
Newcastle University holds a Marine Technology Special Collection, which is available to view by appointment.
The Beamish Regional Resource Centre in Country Durham has a collection of oral histories about shipbuilding that are available to listen to on request.
Sunderland Maritime Heritage has small visitor centre and welcomes visits from school groups.
Sunderland Local Studies Library has a range of materials relevant for people wanting to know more about shipbuilding on Wearside, and the nearby Winter Gardens and Museum and a permanet exhibition: Launched on Wearside.