The image of shipbuilding as a male-dominated industry is accurate, to a point. However, women were an important part of North East shipbuilding communities, and their invisible work behind the scenes has often been overlooked.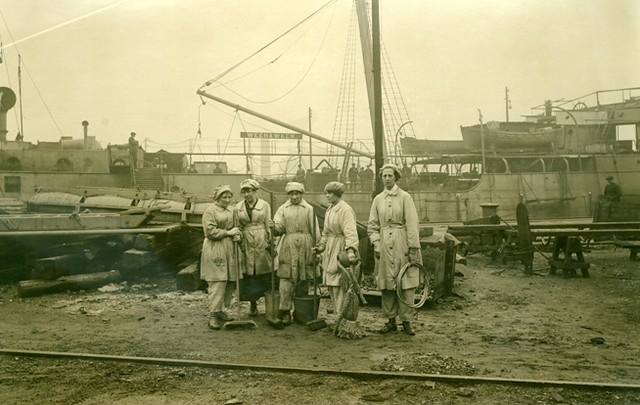 Traditional women's jobs involved cleaning and polishing at the yards. Women also provided the catering for launch events.
During the Second World War a shortage of labour meant women were recruited into traditional male roles for the first time. They provided general labour and were also trained into more skilled roles such as welders or plumbers.
When the war ended, women were expected to step back into the old ways. Some were happy to do so, but the ideas about what it was possible for women to do had changed.
(Picture: The Wallsend Slipway and Engineering Company Limited, which constructed the Mauretania's turbines, with female workers in the yard. Courtesy Tyne & Wear Archives & Museums)